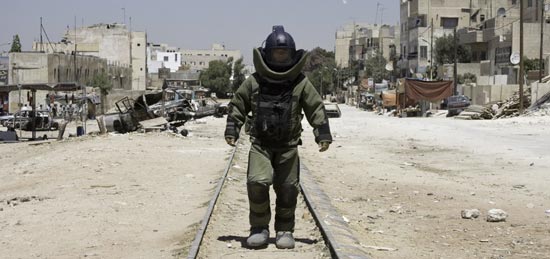 It's Oscar Season, ladies and gentlemen! Yessir, it's time once again for a bunch of out-of-touch Hollywood elite to vote on the greatest achievements in cinema this year. Well, whether you're a casual movie goer or an avid cine-phile, I'm gonna give you the knowledge you need to win your Oscar work pool in all the major categories. I'm just nice like that.
Since my choices rarely match up with the actual winners, I've separated each category into what I think should win and what will in fact win. Got it? Good.
Best Picture:
Avatar
The Blind Side
District 9
An Education
The Hurt Locker
Inglourious Basterds
Precious
A Serious Man
Up
Up in the Air
What I want to win: Up in the Air. Hmm…this was a tough choice. I like a lot of the movies on this list, but none of them jump out to me as "absolutely perfect." Avatar is pretty, but vapid. The Hurt Locker is full of gripping scenes, but at the same time has an odd episodic structure that makes its pacing awkward. The Blind Side is a solid heart-warmer, but really it's just a paint by numbers feel-good piece. Inglourious Basterds gave us the best opening scene of a movie since…well…ever, but it's also about a half hour too long. In the end, my personal favorite of the nominees was Up in the Air (with Up being a close second). It has been said that a truly great movie has three perfect scenes and no bad ones. Well, if that's the criteria for perfection Up in the Air delivers in spades. It's not a flashy movie (Jason Reitman isn't a flashy director), but it's confident and smart. And, let me tell ya, sometimes that's all the counts.
What will win: The Hurt Locker. This movie's got buzz…a lot of buzz. There's some whispering about a potential upset from Avatar or even Inglourious Basterds, but I don't think it's going to happen. With the exception of the Golden Globes, Kathryn Bigelow's Iraq war flick has taken ever other major guild award. And, for the most part I think the acclaim is deserved. For some reason, I just feel as if something is "missing" from the overall package. Regardless, expect it take home the big prize at the end of the night.
Best Actor:
Jeff Bridges, Crazy Heart
George Clooney, Up in the Air
Colin Firth, A Single Man
Morgan Freeman, Invictus
Jeremy Renner, The Hurt Locker
Who I want to win: Jeremy Renner. Admittedly, I haven't seen all the performances nominated (Jeff Bridges in Crazy Heart being my big embarrassment). Of what I've seen I would give the golden statue to Jeremy Renner because he's just so damn dreamy.
Who will win: Jeff Bridges. I may not have seen the movie, but the amount of buzz and acclaim can't be wrong. Bridges has been nominated for an Oscar five times and has never won. Homeboy's got it in the bag.
Best Actress:
Sandra Bullock, The Blind Side
Helen Mirren, The Last Station
Carey Mulligan, An Education
Gabourey Sidibe, Precious
Meryl Streep, Julie & Julia
Who I want to win: Carey Mulligan. A great performance in a great movie. It's hard to make an audience believe that a character can be simultaneously smart and dumb. Mulligan nails it, making us feel for every bad (and good) decision that she makes. Plus, she's cute as a button.
Who will win: Sandra Bullock. It's a feel-good performance from a likable actress playing a likable character. Oscar goes nuts for this kind of stuff. Meryl Streep presents a slight challenge, but her role is from a comedy. And, if Oscar hates anything…it's comedy. Look for Julia Roberts struggling to pretend to be happy when Sandra Bullock accepts the statuette.
Best Supporting Actor
Matt Damon, Invictus
Woody Harrelson, The Messenger
Christopher Plummer, The Last Station
Stanley Tucci, The Lovely Bones
Christoph Waltz, Inglourious Basterds
Who I want to win: Christoph Waltz. One of the best performances ever. Period.
Who will win: Christoph Waltz. Duh.
Best Supporting Actress
Penélope Cruz, Nine
Vera Farmiga, Up in the Air
Maggie Gyllenhaal, Crazy Heart
Anna Kendrick, Up in the Air
Mo'Nique, Precious
Who I want to win: Vera Farmiga. It's nice to see Farmiga play somebody who hasn't lost her kid for once.  Seriously, though, she's the ying to Clooney's yang in Up in the Air. Their back and forth banter is full of sexiness and wit. It reminds me of the classic hollywood on-screen couples of yore. And, I'm just a sucker for that sort of nostalgia.
Who will win: Mo'Nique. No competition here. I will fess up that I haven't actually seen Precious. It's just hard to amp yourself up to watch a movie that has that much emotional weight (that's not a pun. I swear). However, considering Mo'Nique has won every other major award, I can't see her losing here. Plus, her competition is pretty much nil when it comes to Academy favs. If I were her, I'd just get up and start walking towards the stage before they announced my  name. Because, you know, I'm classy like that.
Best Director
Kathryn Bigelow, The Hurt Locker
James Cameron, Avatar
Lee Daniels, Precious
Jason Reitman, Up in the Air
Quentin Tarantino, Inglourious Basterds
Who I want to win: Jason Reitman. Yeah, I know I'm fawning all over this movie, but I often think we mistake great style for great direction (see my article). Reitman doesn't do anything tricky with Up in the Air, but the movie is paced well with great performances and smart shot choices. People often criticize Reitman, saying that "anybody could direct his movies." I disagree. I would say instead, that "anybody could over-direct his movies." There's a crucial difference there.
Who will win: Kathryn Bigelow. To be honest, she probably deserves it more than Jason Reitman anyway. I'm just being cantankerous about the whole thing. The Hurt Locker is a great flick. And, Bigelow's doc-style is intense without being distracting. Cameron poses some threat, I suppose. But, Ferngully: In Space doesn't have the chops to beat out Bigelow's more substantive
work. I'm just hoping that the former husband and wife have a very public reconcillation on stage. Now, THAT would be worth watching.
Best Original Screenplay
Mark Boal, The Hurt Locker
Alessandro Camon & Oren Moverman, The Messenger
Joel Coen & Ethan Coen, A Serious Man
Pete Docter, Bob Peterson & Tom McCarthy, Up
Quentin Tarantino, Inglourious Basterds
What I want to win: Up. I love Pixar and I think the spectacular writing in their movies is often overlooked. So, my vote goes for Up. The story is original and beautifully told. And, I'm willing to bet dollars to donuts that it made you cry (and I will accept payment in Boston Creams).
What will win: The Hurt Locker. This race is actually really tough to call. I could have easily gone with Inglourious Basterds as well. However, since Oscar tends to give best screenplay to its best picture winner, I stuck with the Hurt Locker. It's funny, though, of all the Hurt Locker's strengths, I feel the screenplay isn't one of them. It's good, but the episodic structure feels better suited for TV than a full out movie. On the other end of the spectrum, Inglourious Basterds may be over-written, but it's so damn good, I can't fault Tarrantino for being unable to decide what to cut. Regardless, I'm not going to be upset if either flick takes the prize.
Best Adapted Screenplay:
Jesse Armstrong, Simon Blackwell, Armando Iannucci & Tony Roche, In the Loop
Neill Blomkamp & Terri Tatchell, District 9
Geoffrey Fletcher, Precious
Nick Hornby, An Education
Jason Reitman & Sheldon Turner, Up in the Air
What I want to win: In the Loop. I had heard through the grapevine that this movie was hilarious, but I was skeptical. Well, after recently watching it on Netflix, I'm happy to report that the rumors are true—it's funny, ladies and gentlemen. It's the kind of funny where you'll remember a joke days later and break out in a smile even if you're in an inappropriate place (like your Grandma's funeral).
What will win: Up in the Air. Since it's most likely being shut out of all the other major awards, the academy will probably throw Jason Reitman a bone and give him this award. It's great that the academy is so fair like that…
Okay, folks, that's it for the major awards. If I have the time, I'll do a second part where I breakdown who/what will win the other, less interesting awards. *runs away from unruly sound-editors*